WANT ME TO PUT YOUR INVENTION/PRODUCT ON A NATIONAL TALK SHOW? HERE'S HOW YOU CAN MAKE THAT HAPPEN !!!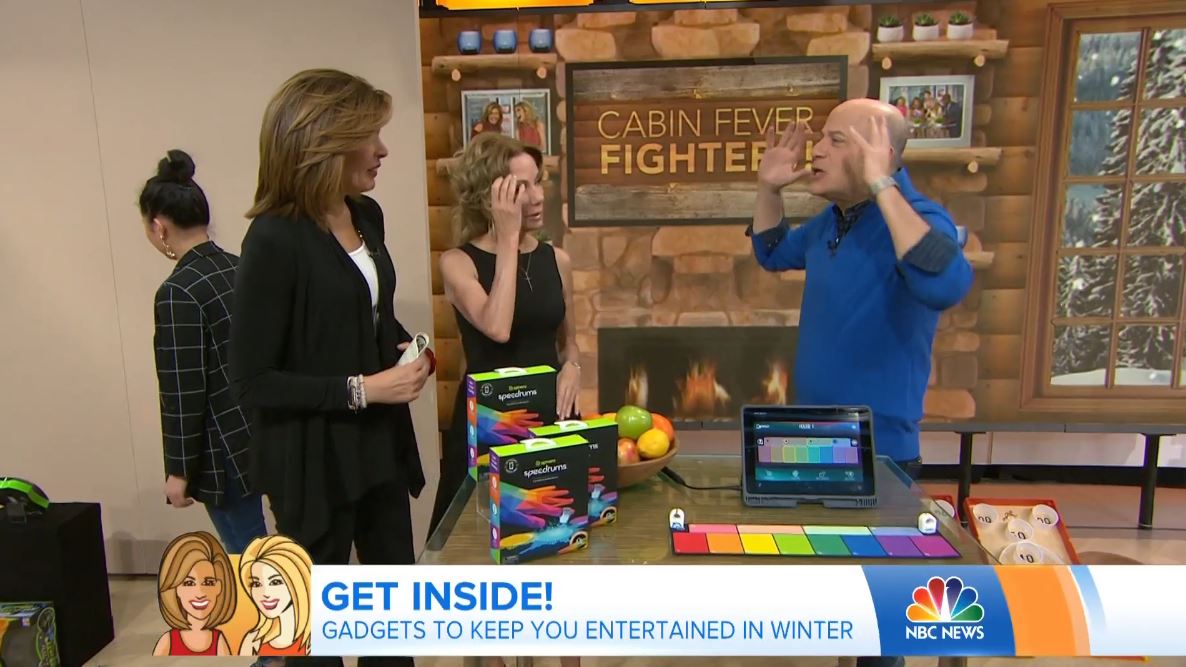 Each year I have about 5,000 new products pitched to me by PR agencies, inventors, retailers, entrepreneurs and manufacturers.
I can't keep track of all of these products, it's just too many. 
My only solution – let you know what type of products I need as the TV shows give me segment themes. 
Every month I do a segment for NBC's Today Show and every month they give me a segment theme. 
These segments are 100% editorial – there is NO fee. 
Please only "pitch" your product to me when your product fits that month's theme. 
"Pitching" your product to me for consideration for an upcoming editorial TV segment is really simple. 
Each month, or whenever they want a Greenberg Gadget segment, the TV show's producers give me a "segment theme." For example, it could be "Road Trip Gadgets" or "Ghoulish Gadgets for Halloween" or "Holiday Gift Ideas under $30."
Once I have a "segment theme" from the producers, I begin my gadget hunt. As part of the process I post that "segment theme" on 5 platforms:
If you follow me on one or more of the above venues you'll know what I'm looking for at any given time. In the case of the Today Show, I get a new segment theme every month. Currently the Today Show really only wants products under $100.
IF your invention/product truly FITS that theme, then please let me know. Contact me through this website or via email. Your product MUST be available for viewers to buy on the web or in a retail store. It can not be on a crowdfunding site.
So once you've determined your product FITS my segment theme, then email me:
a few lines about your product

the price

a web-link

one LOW RES image (3″x3″)

and where viewers can buy the product
Please send it in a format I can cut & paste the info and image onto a Word document.
Please do it quickly since I only have a couple of days to pull together my product list.
IF your invention/product is a stretch and really doesn't fit that month's theme, then hold off contacting me and wait until the segment theme REALLY FITS your invention/product.
Once I've gone over the invention/products submitted to me, I then create a list of 20-30 products and submit the list to the show's producers and then the producers narrow the list to the 8-12 products for that TV segment.
If your product is selected I will contact you immediately with all the details.
It's that simple.
Below is an examples of a Steve Greenberg TV spot on The Today Show.
Steve Greenberg shows Kathie Lee and Hoda nine great gadgets that will simplify your children's school day and your morning routine on the Today Show.